Practice question for ECE201: "Linear circuit analysis I"
By: ECE student Paul Wonnacott
Topic: Equivalent Resistor Network
---
Question
Determine the equivalent resistance of the resistor network shown below.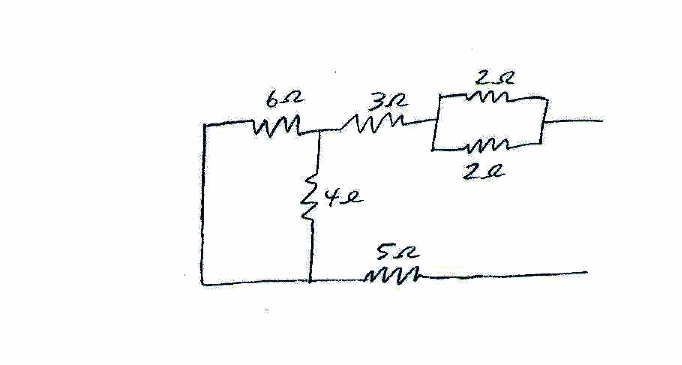 ---
---
Answer
First, combine the two 2 ohm resistors that are in parallel to get a 1 ohm resistor. Sum this with the 3 ohm since they are in series to get 4 ohms. Then combine the 6 and the vertically oriented 4 ohm resistors in parallel to get a 2.4 ohm resistor. Add this with the 4 and 5 ohms that are in series to get an equivalent resistance of 11.4 ohms.
---
Questions and comments
If you have any questions, comments, etc. please post them below
---
Back to 2015 Spring ECE 201 Peleato